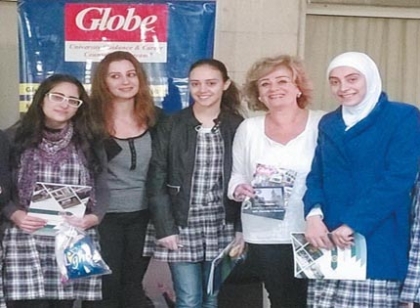 vision
Globe Program® (University Guidance& Career Counseling)is a free, unbiased, unprejudiced Educational Consultant and Counseling Program runs by INDEED (sarl), made from a panel of specialized academic & educational counselors, therapists, and analysts, in addition to professional academic researchers and marketers teamed up for the well-being of the students' future.
MISSION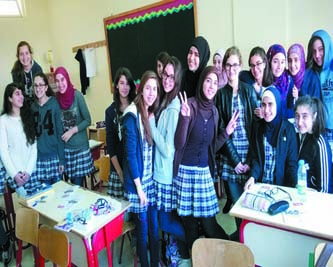 GLOBE Program® sheds a neutral light on university choice questions; giving high school students, a clear perspective of what could be ahead and helping them to make the right univesity choice and major(s).
GLOBE Program® helps students choose a university major,and clarifies future career opportunities and potential financial rewards.
GLOBE Program® is designed to walk the students through a tried and tested process for choosing their majors.
GLOBE Program® provides a full range of university & career guidance and counseling services for students and their parents.
GLOBE Program® is committed to the youths professional success and well-being.
CORE PURPOSE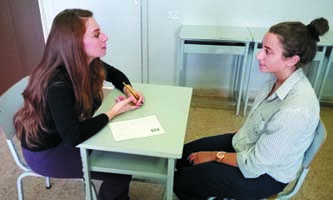 A high school student is under a considerable amount of pressure to choose the right University & major.
Hence, there are so many questions: what, Where and Why, yet very few answers are convincing and honest: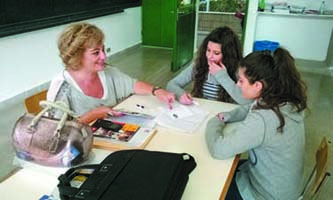 1- The student has a big decision to make and the decision can become overwhelming.
2- The student's inability to reach a decision provokes feelings of anxiety.
3- The student can feel strong social pressures from peers and family while making his/her educational choices.
4- The students anxiety can quickly turn to negative stress which affects his/her life, such as the ability to concentrate in class, sleep, eat and interact with others.
PHILOSOPHY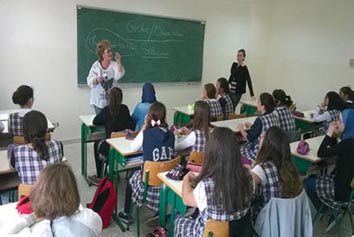 An important academic component of orientation is to offer high school students the criteria they need to make the transition from high school to college/University.
By giving them a strong overview of academic expectations, students will be better equiped to meet the challenges of university life. Therefore, in order to present an accurate and truthful image GLOBE offers, both, academic and media components in our Orientation program.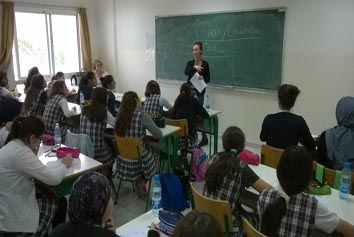 "Guidance & Orientation programs leave a lasting impression on High School Students and their families".
GLOBE Program® offers guidelines to facilitate the students upcoming transition, and answer their persistant questions (What's, Where's, and Why's).
"Guidance & Orientation much needed, when planning properly. It will be of great service to all concerned parties, from high school students to parents, schools and universities".
With the reassurance of a well-made decision, students can concentrate on achieving their current academic year.
PUBLICATION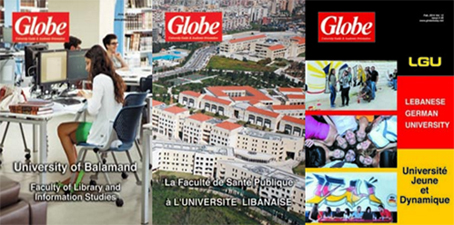 Globe Program® (University Guidance & Career Counseling) focuses on the combination between the media and the academic guidance therefore we publish a specialized Magazine in Arabic, English and French.
Globe Magazine (University guide & Academic Orientation) is a specialized magazine addressed to high school students. 5/7 issues are published throughout the academic year and delivered to more than 7000 students.
The contents of Globe Magazine are related topics to the following: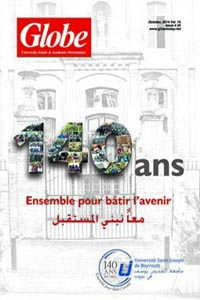 .Best local and international Universities
. Appropriate major/career
.What is a major, minors & double majors?
.The prerequisites for admission to public and/or private universities; both locally and internationally, their admission exams, and dates.
.What is an early admission or late admission?
.Can a student transfer credits to another university?
.What are the majors offered in various universities?
.Philosophies of different universities programs worldwide.
.When should students start thinking about the University Admission Process?
.What factors should or shouldn't influence the student decision on where to apply?
.What is an entrance exam?
.How important is reputation or name recognition when it comes to choosing a university?
.Will a University Fair really help the students to pick a university?
.How should a student in 10th, 11th and12th grade prepare for university admissions?
.How does a high school's academic reputation affect the student's university application?
.Grades VS. Class rank: which matters more to which university?
.How many universities should a student apply to?
.What are the most requested jobs in the market?
.Is the information found in university handbooks, leaflets and websites always clear and straight forward?
.Why are diplomas obtained from certain universities regarded as in adequate and unacceptable by the educational system?
.What is a Financial Aid? Who is eligible for it? How to benefit from it and when?
.What is a Merit Scholarship? Who is eligible for it? How to benefit from it and when?
.Universities abroad: which one to choose?
.Tuitions, fees and university expenses.
.The pros and cons of having a job and attending a university at the same time.