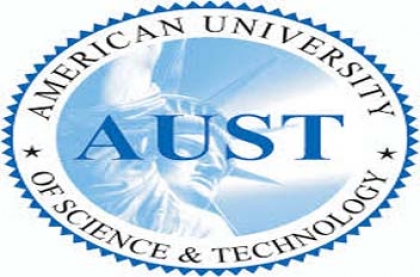 Graduate Tuition Fees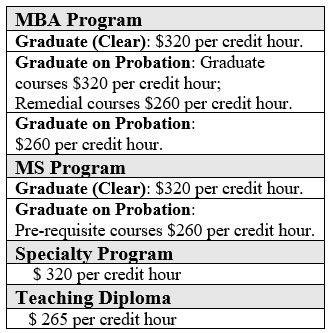 Method of Payment
Students must pay 25% of the tuition fees in addition to other fees at the beginning of each semester. Students wishing to pay on an installment basis must sign a contract of deferred payment. Installments are payable at the bank.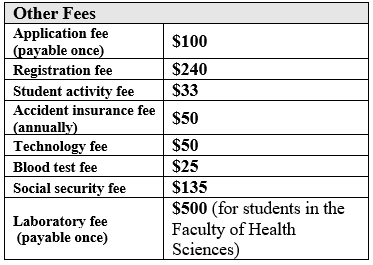 Undergraduate Tuition Fees
The tuition fee for the academic year as per semester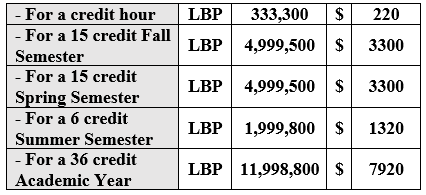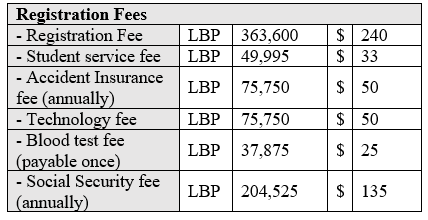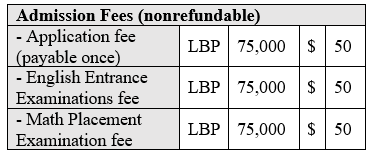 Method of Payment
New students and continuing students must pay 25% of the tuition fees plus the registration fee at the time of registration. Students who have financial problems may apply for deferred payment through the Bursar's Office. Forms may be obtained from the Bursar's Office and must be submitted to that office before registration. Deferred payments may be arranged according to the following schedule:

Deferred Payment
Any student, whose deferred payment arrangement has been approved, must sign a statement at the Bursar's Office agreeing to pay the deferred fees by the set deadlines. Failure to pay the deferred fees by the set deadlines will result in denying the student all credits for the semester or summer session in which the student has defaulted on payment; the said student will be asked to pay a late payment fee of US $ 20.
A student with outstanding financial obligations to AUST may not complete registration, graduate, receive transcripts or other documents until all fees are paid and accounts are settled.