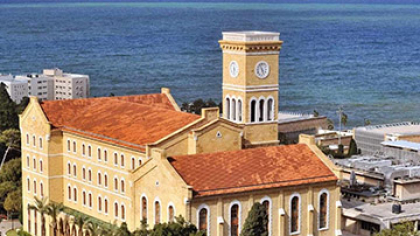 By Gaby Yazigi
Editor-in-Chief
Globe University Guidance founder and GM
The American University of Beirut (AUB) is an institution that upholds a strong reputation for its exceptional academic programs, commitment to diversity, and its contribution to shaping future leaders. Choosing AUB for your higher education is a decision that can bring forth numerous benefits and open doors to a world of opportunities.
First and foremost, AUB boasts a long-standing heritage of academic excellence. Founded in 1866, it has a rich history of providing high-quality education to students from Lebanon and around the world. The university is recognized for its rigorous curriculum, renowned faculty members, and state-of-the-art facilities. AUB offers a wide range of disciplines, from engineering and sciences to humanities and social sciences, ensuring that students have the opportunity to explore their passions and develop a well-rounded skill set.


One of the key advantages of studying at AUB is the vibrant and diverse community it fosters. The university attracts students from different cultural, national, and socioeconomic backgrounds, creating an enriching multicultural environment. Interacting with peers who bring different perspectives, experiences, and ideas enriches the educational journey and prepares students to thrive in a globalized world. Additionally, the university promotes inclusivity and tolerance, nurturing an atmosphere of respect and acceptance.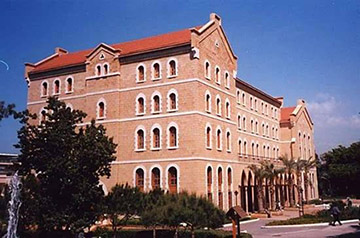 Moreover, AUB is dedicated to experiential learning and encourages students to apply theoretical knowledge through practical experiences. It offers a myriad of research opportunities, internships, and study abroad programs that allow students to engage directly with their fields of interest. These hands-on experiences further enhance their understanding, critical thinking, and problem-solving skills, preparing them for the challenges of the professional world.
The American University of Beirut (AUB) has been ranked as one of the world's top universities in the 2024 Quacquarelli Symonds (QS) World University Rankings (WUR) released on June 27, 2023. In its 20th edition, this most-consulted university ranking placed AUB at a tie for 226 globally (out of 1,499 published institutions), 5th in the Arab region, and #1 in Lebanon. Moreover, AUB moved up from the top 30 percent of ranked universities in 2016 to the top 15 percent this year; the best percentile for the university ever in the ranking's history.
Beyond academic pursuits, AUB provides an extensive array of extracurricular activities and student organizations. Whether it be cultural clubs, sports teams, or humanitarian initiatives, there are abundant opportunities for students to explore their passions and develop leadership skills outside the classroom. Engaging in such activities not only enhances personal growth but also facilitates networking and the formation of lifelong friendships.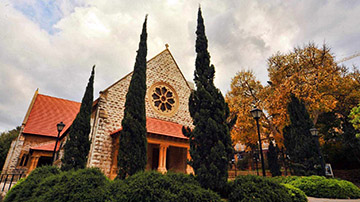 Additionally, AUB is situated in the vibrant city of Beirut, which adds to the allure of pursuing higher education at this institution. Beirut is known for its rich history, cultural diversity, and lively atmosphere. The city offers a vibrant art scene, a thriving nightlife, and a myriad of culinary delights. Studying at AUB gives students the chance to immerse themselves in this dynamic city, providing a unique blend of education, culture, and adventure.

AUB's dedication to community service and social impact adds tremendous value to the university experience. The institution actively encourages students to engage in volunteer work and contribute positively to society. This commitment to giving back instills a sense of social responsibility in students and equips them with the necessary skills to become compassionate and proactive citizens of the world.
In conclusion, choosing the American University of Beirut for higher education is a decision that offers a multitude of benefits. From its rich academic heritage and diverse community to its emphasis on experiential learning and social impact, AUB provides an exceptional platform for personal and intellectual growth. By studying at AUB, you will not only receive a world-class education but also have the opportunity to immerse yourself in a vibrant and culturally rich environment. The American University of Beirut is a transformative institution that can shape your future and equip you with the tools to make a positive impact on society.